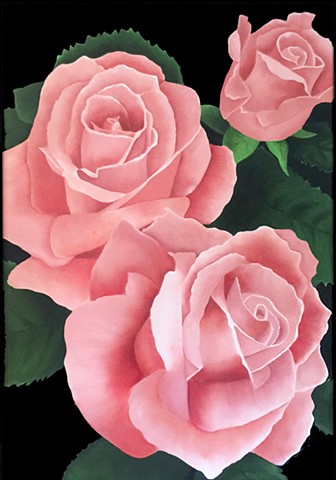 I've drawn my entire life. As a child, I always found great refuge in being in the woods behind my home, or walking on the trail next to the river. Therefore, my inspiration is found in nature: in the colors, textures, patterns and forms of the spectacular creations here on Earth. During my painting process, I get great satisfaction to study my subjects and once again feel that refuge from the harried world we live in. My goal is to offer that relief to the viewers of my art.
I work in oils and pastels. Oils are dynamic and adaptable and produce very realistic and luminous effects. Pastels offer exquisite blendability and luscious velvety textures.
I hope viewers of my art feel a connection, be it rekindling a memory, an appreciation of the subject matter, or simply to gaze upon something of beauty and take them momentarily away.